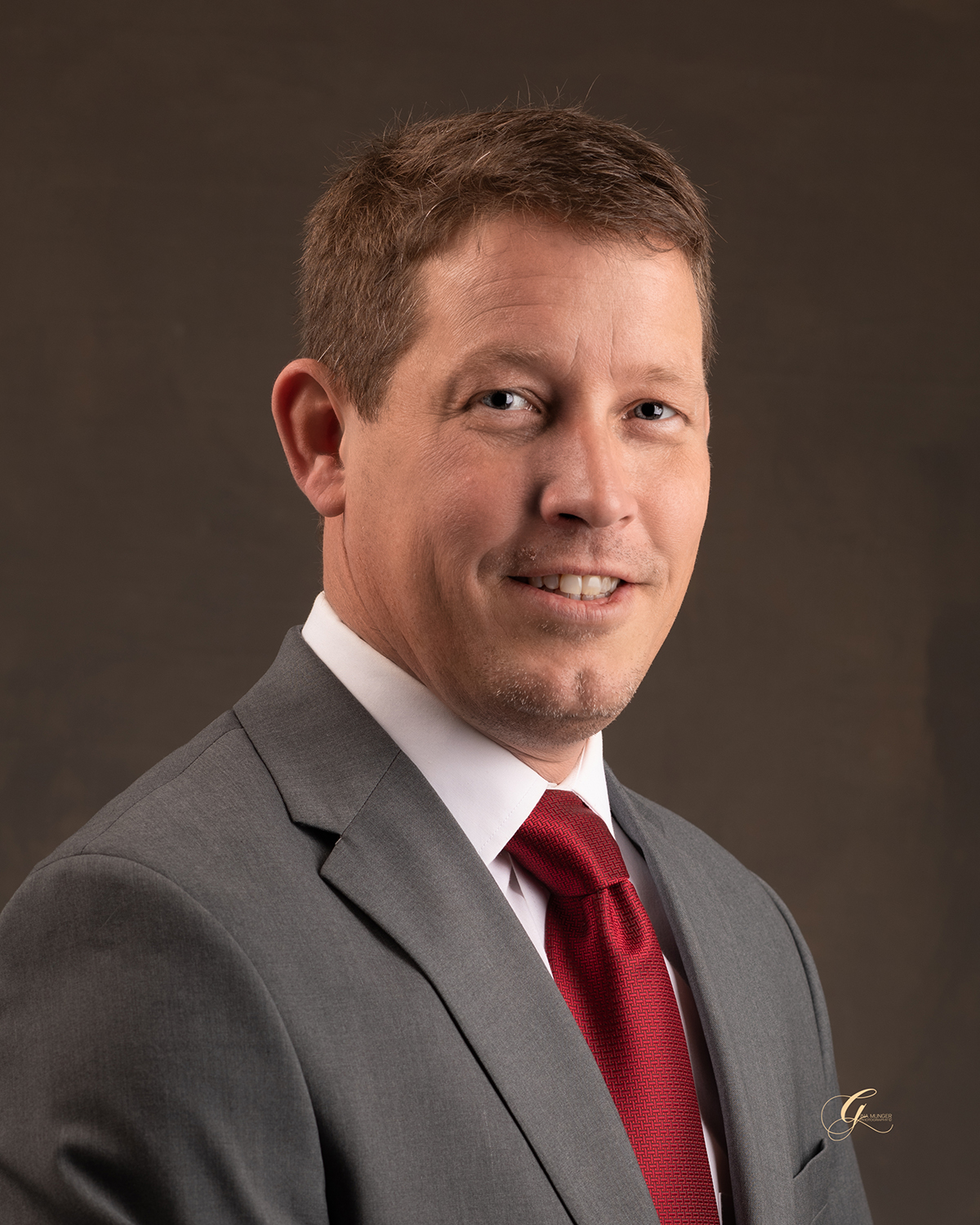 Jack Whitfield, Jr.
Hopkins County Government Center
56 North Main Street
Madisonville, KY. 42431
(270) 821-8294
Email: This email address is being protected from spambots. You need JavaScript enabled to view it.
Judge-Executive Jack Whitfield, Jr. is an Air Force veteran, former coal miner, and entrepreneur. He served as Fourth District Magistrate before being elected Judge-Executive in 2018. He and his wife, Heather, are the owners of Melody Lanes in Madisonville. They have two grown sons.
The Judge Executive serves as the Chief Executive/Administrative Officer of the county. He is a member and presiding officer of the fiscal court.
His duties and missions include the following:
Promote full utilization of existing county resources (people, funds, building and land).

Support economic development of the entire county.

Practice and encourage positive communication within the fiscal court, and with all city and county elected officials.

Oversee county roads and prioritize use of road funds based upon need.

Utilize coal severance funds effectively throughout the county.

Maintain continued accessibility to all citizens.

Appoint with Fiscal Court approval, all members to various boards and committees.
Fiscal Court Personnel
Laura Harvey, Executive Assistant to Judge-Executive Jack Whitfield, Jr.
Laura Harvey is a lifelong Hopkins County resident, 1998 graduate of Hopkins County Central High School and 2007 graduate of the University of Southern Indiana's School of Liberal Arts. Prior to serving as Executive Assistant, Laura was Hopkins County Tax Administrator and also worked as a reporter for The Messenger newspaper, covering local government, human interest and education with an emphasis on the county's south side. Laura is a member of the Madisonville Area Running Club and lives in Earlington with her husband, Andrew and daughter, Valerie.
Tracy Browning, Treasurer

Tracy Browning was born in Daytona Beach, Florida to Jean Ausenbaugh Summers and the late John Beau Summers. She is married to Jeff Browning. She has two daughters, Rachael Browning and Melissa Tabor, and 4 grandchildren, Sydney, Noah, Ezekiel and Isaiah. Tracy graduated from Madisonville North Hopkins High School in 1979. She has been employed with Hopkins County Fiscal Court for 19 years.
Hopkins County Treasurer's Office
Hopkins County Government Center
56 North Main Street, Madisonville, KY. 42431 | Phone: (270) 821-2666
Madonna Priest, Human Resources Coordinator

Madonna Priest was born and raised in Daviess County, Kentucky. She moved to Hopkins County in 2005 and has made a home here since. She is a 1995 graduate of Owensboro High School and currently attends Madisonville Community College, working toward her Associates in Business Administration w/Human Resource Management Option. Prior to becoming Tax Administrator, Madonna served as Deputy Jailer at the Hopkins County Jail from 2011 to 2015. She is a member of D.A.R. and the F.O.P. Madonna is married to Ron and is the proud mom of two daughters, Sydney and Trinity.
April Brooks, Tax Administrator
Bart Gordon, IT Administrator
Bart Gordon manages the information technology systems for all county departments and has more than two decades of experience in the field. He is a Hopkins County native and a graduate of Leadership Hopkins County.

Marsha Goodaker, Receptionist
You'll find Marsha Goodaker at the front desk of the Government Center where she's busy answering calls from citizens and helping them find information they need. Marsha is retired from the Hopkins County Board of Education and lives in Madisonville. She has two grown sons.