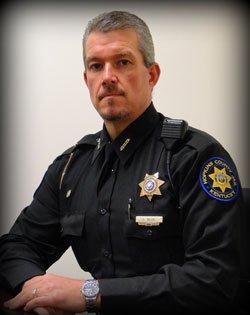 Hopkins County Jailer
Jailer Joe Blue
2250 Laffoon Trail, Madisonville, KY 42431
Phone (270) 821-6704
Website: http://www.hopkinscountyjail.com
The Hopkins County Jail protects the citizens of Hopkins County and the Commonwealth of Kentucky and provides a safe, secure and humane environment for the staff and inmates in carrying out the mandates of the citizens, Kentucky Legislature and the courts; and provides opportunities for inmates to acquire skills which facilitate non-criminal behavior and become productive citizens.
More about Jailer Joe Blue:
Jailer Joe Blue was born in Caldwell County Kentucky in 1968. Blue was raised in the Slaughters-Hanson area as a young boy and attended school at Hanson until his family moved to Wyoming. Blue graduated high school in Rawlins Wyoming in 1986. In 1988 Blue started his career at the Wyoming State Penitentiary Maximum Security Unit. This is also where he began the start of his law enforcement/corrections training. Blue moved back home to Hopkins County to continue his career and training and began working as a Deputy Jailer at the Hopkins County Jail in 1990. Blue left the Hopkins County Jail in 1995 to go to work for the Hopkins County Sheriffs Department as a Deputy Sheriff. Blue graduated from the Police Academy and became a Kentucky Certified Peace Officer. While employed at the Sheriff's Department Blue worked as a Court Bailiff, Road Deputy and Chief of Court Bailiffs until his appointment as Jailer for Hopkins County in September 2005. He has since completed the Jail Administrators course given by the National Institute of Corrections. Jailer Blue has served on the Board of Directors for the Kentucky Jailers Association since 2009.
Jailer Blue is a member of the Fraternal Order of Police; Kentucky Jailers Association; American Jail Association and American Corrections Association.